Do you have a different question?
Pingu's English FAQs
Why was Pingu chosen as the basis for the brand?
PinguTM was chosen for its universal appeal and strong moral values. The show – viewed by over 1 billion people worldwide – is an award-winning and instantly recognizable piece of popular culture. Appealing to both boys and girls, the characters speak in a unique language that helps kids of all ages and abilities to learn in the same way.
What is the Pingu's English method?
The Pingu's English method uses each episode of this award-winning show as the basis for introducing children to a new English topic. We combine proven, play-based learning techniques with high-quality teaching and learning resources to keep kids engaged throughout the entire process. By teaching children whole sections of text (instead of just individual words), and giving them the attention, supportive space and encouragement they need, Pingu's English pupils are given the confidence they need to use English effortlessly in their everyday lives.
What is the Pingu's English learning experience?
The Pingu's English experience that we facilitate includes:
Course Materials
High-quality study materials and Activity Pack
Face-to-Face Teaching:
Introduction

Expansion

Consolidation: practice, activity, games/play, songs

Assessment & Review
First Class Customer Service
How does Pingu's English track the progress of students?
We track students' progress using three innovative methods:
Progress Tests: These specially adapted tests enable student progress to be tracked throughout the entire course. This enables teachers to identify whether the student is making sufficient progress and, if not, in what areas they can be given additional support.
Learning Management System (LMS): This online learning management system tracks how regularly, and for how long each student uses our electronic resources. This information can be used in tandem with progress tests to help tune the educational process for individual students.
Customer Tracking Software (CTS): This attendance-monitoring software collects information on how regularly, and on what dates, students have attended school.
What is the history of Pingu's English?
Founded in 2008 as a cutting edge new method of providing English Language Teaching, Pingu's English has grown quickly into new markets across the world. We have a whole host of exciting developments on the horizon, including a brand new Kindergarten program and fresh learning materials based on the latest educational research.
Pingu's English is part of The Linguaphone Group; an innovative and leading language training provider with over 115 years of experience at the forefront of the industry. 
Franchise FAQs
What profit margin can I expect with Pingu's English?
Our Unit Franchise partners enjoy gross profits ranging from 60% – 90%.
How much do the Pingu's Unit Franchise rights cost?
If you are appointed a Unit Franchisee for Pingu's English, you will need to have the capital to cover the following costs:
One-off license fee

Royalty fee

Stock payment

Set-up and ongoing business costs

FREE renewal of the license
We don't charge a renewal fee, and will provide you with extensive business and marketing support completely free of charge.
We pride ourselves on taking a consultative approach and will help identify all of these costs during preliminary discussions.
Which business models can I choose from?
The extensive range of business models available with Pingu's English includes (but, is not limited to):
Branded school-based strategy

Program licensing strategy

Pingu's English centres (licensed, franchised or corporately-owned)

Adoption of Pingu's English by established kindergartens and other early years providers
Are Pingu's English Unit Franchise rights exclusive?
All of our franchise partners across Cyprus enjoy exclusive rights. If you are accepted as a Pingu's English Unit Franchisee, you will have the freedom to utilize all channels within your market.
Which Unit Franchise territory rights are available?
Which areas already have an exclusive franchise partner?
Pingu's English has already proved to be hugely popular in
Mesa Geitonia (Limassol)
Trachoni (Limassol)
Akropoli (Nicosia)
Stavrou (Nicosia)
Lakatamia (Nicosia)
Latsia (Nicosia)
Tseri (Nicosia)
Aradippou (Larnaca)
Droshia (Larnaca)
Paphos
Avgorou (Famagusta)
Paralimni (Famagusta)
What business support will I receive?
Not only will we give you everything you need to deliver innovative English Language Training, we'll also give your business the support in needs to flourish and grow. Our business support services include:
Business consultancy

Marketing support

IT and tech support

Digital business resources

Management manuals

Local training
What training will I receive as a Unit Franchisee?
You will receive:
Business training

Teacher Training

Marketing Campaign

Market Positioning

Competitor Analysis

Marketing Plan

Business Plan
Once you've signed the agreement with us, we will set up all the training and business support that you'll need in your area. We'll assist with securing experienced teaching staff and senior managers, as well as supporting marketing initiatives and overall business development.
Do I need previous English Language Teaching experience?
You don't need to have any prior experience of English Language Teaching or wider market in order to succeed with Pingu's English. We look for ambitious and enthusiastic entrepreneurs who show a passion for developing Pingu's English, and the drive to achieve success. We work with people who can build relationships easily, possess excellent communication skills and demonstrate the business acumen to seize on lucrative opportunities.
How is teacher training organized?
We will deliver our unique training program to your management team and teaching staff. We will provide on-going training to any new teachers.
What IT infrastructure will I need to run a Unit Franchise?
Pingu's English uses multimedia elements to enhance the educational process for kids. We will consult with you on what IT requirements are needed with each business model when we meet to discuss franchise arrangements.
What makes franchising such a versatile business model?
Whether you're an entrepreneur just setting out in business, or an established educational provider, franchising gives you the flexibility that you need to quickly adapt and grow.
If you're new to business, we can accelerate your start-up process by giving you access to a proven teaching model and all the relevant resources. If you're already an established education provider, we can help you diversify into new markets with a popular and innovative business model. 
Our method also helps to mitigate risk, letting you try out a new industry, market or role with confidence. Simply combine your natural talent and business acumen with our resources and support, and create a recipe for success.
How can I become a trusted franchisee?
It's easy to get set up as a trusted franchise partner with Pingu's English. As long as you meet the relevant criteria, you can just follow these simple steps to ownership and you could be up and running in to time.
If you haven't found the answer that you're looking for, just let our friendly team know and we'll be happy to help.
Testimonials
Our students are very enthusiastic in studying at Pingu's English. They always tell us how much fun and how much they learn here. Parents also keep saying how proud they are with the knowledge and improvements their children are making.
Willian Veloso Rocha
Pingu's English Franchisee in State of São Paulo

Brazil is a huge Market and the preschool english education industry is growing very fast. All our franchisees are happy with the Pingu's English methodology as well as the operational manuals Liguaphone offers to Unit Licensees. They feel very well assisted.
Ronaldo Vieira
Master Franchisee in State of Sao Paulo

I have being running my own school for 15 years. When I met Pingu's English, it was love at first sight. Now I am offering the best English Course avaiable to my students and they are loving it as well as their parents. Thank you Pingu's English!
Giedre Paula
Pingu's English Franchisee in State of Mato Grosso do Sul

From our first training session in London 2009- from the academic side to customer service -we felt confident and well equipped with the necessary knowledge and skills to be successful Pingu's English Master Licensees" At the moment, our services to all 23 networked schools across the country are effectively and efficiently backed by Pingu's English.  No doubt that we see no limit to expand our business to cover 30,000+ schools in the near future!
Nipat Ungpakornkaew
Master Licence Thailand

Our Experience with Pingu's English has been profitable and positive from the first year. We relied on their professionalism and heritage, their staff is always prompt to assist with the latest trends and ideas on the market. We were looking for a brand who can guarantee us quality and a solid method but at the same time would leave us the freedom and flexibility in order to succeed in our challenging and competitive market like the Italian one. We built Pingu's English project in Italy by mixing their huge international experience in the English training with our knowledge of the Italian market. All this enabled us to do the right decision for our winning investment. Today we have over 40 Pingu's English centres and thousands of happy children learning English
Daniele Arboit
Master Franchisee in Italy

We at the British Chamber of Commerce worked with Linguaphone Group to find them a new in-market partner for the Korean market. Throughout the engagement we had with Linguaphone Group, we found them to be passionate about education, supremely professional in their approach to business and both responsive and personable in their interactions with ourselves and Korean partners. Korean investors were attracted to the best-in-class program which Linguaphone Group offers, the strong reputation of the company and the heritage with which it is associated. These are qualities that resonate globally.
British Chamber Korea
 Sean Blakeley, BCCK CEO

Pingu's English School is not just a school; it is as a second home for my kid. I like it when I see my kid growing and learning in a friendly and safe atmosphere. Most of all, I can see a lot of improvement in his English listening and speaking skills
Piyatida Tudteam
Student's Mother

We love Pingu's English School because the school gives my son the opportunity to learn and develop different skills, especially English skills. He is excited every time to go to school and is always happy when he comes home.
Sapavoot Preedawipart
Student's Mother

Regarding the teaching method they use a figurative storytelling way of starting the lesson,  trying hard to involve the child and make the them curious about the situation. Tom is very happy to go to Pingu's English because he perceives the School as a playful moment and not just as a learning moment while at the same time he is learning a new language
Veronica
Students Mother

Now she is studying at Pingu's English School, my daughter only wants to talk to me in English and she is always singing the songs.
Cristiane Doimo
Students mother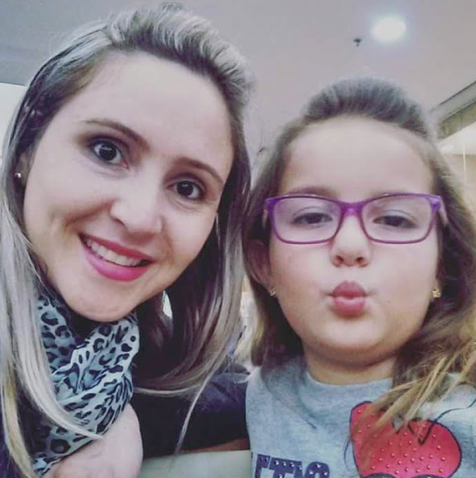 I knew about Pingu's English School through a friend. After research about the school, I decided to enroll my daughter and it was one of the best things I could do to her. She loves studying at Pingu's English and she cannot wait to the day of the class. I also love Pingu's English School, because there she learns by playing and I can see her progress day by day.
Léia Rodrigues
Students mother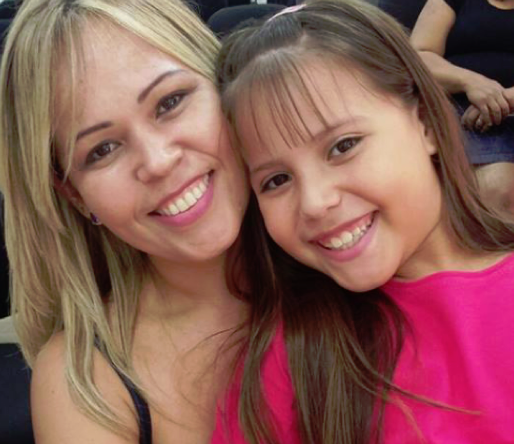 Abbas always tells me that Pingu's English is the most fun he has all day. I am very glad that this place makes him feel that way and noticeably develop his language skills too
Ali
Students Father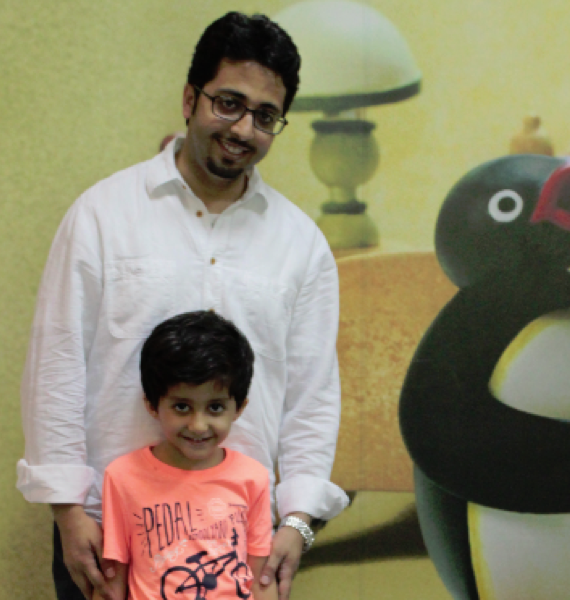 "My son learns in a very entertaining environment, where children enjoy learning while having fun"
Michalis Michail
Student's Father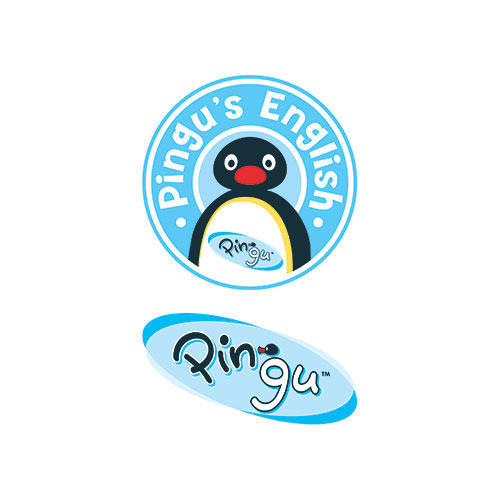 "Very nice school. Our child has a lot of fun during lessons!"
Petros Papageorgiou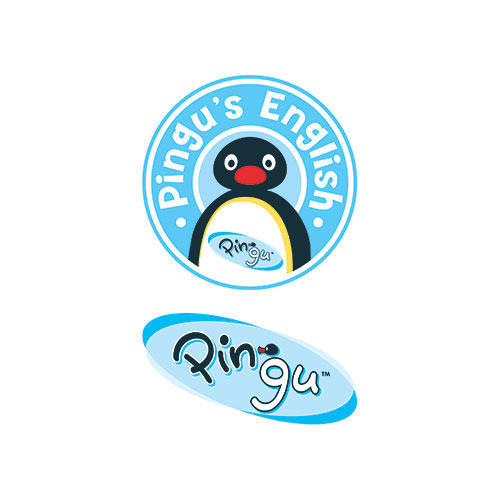 "The whole experience has been wonderful for our son so far! Thank you very much!"
Ioannis Thermiotis